Sydney Brooke Simpson, the famous daughter of OJ Simpson, has always been said to resemble Khloe Kardashian. Is this true, and why do people think so?
Pictures of Khloe Kardashian and OJ's daughter, Sydney Brooke Simpson, have been compared with fans citing their physical similarities for many years. Some rumors say they are sisters and that OJ Simpson is Khloe's father. Is this true? Keep reading to find out. 
Sydney Brooke Simpson's Bio
Born on October 17, 1985, in Los Angeles, California, Sydney Brooke Simpson is one of the most famous children of disgraced former NFL player OJ Simpson and his late wife, Nicole Brown Simpson.
She is the first of the couple's two biological children, which they had during their marriage. Her brother, the second biological son of the couple, is Justin Ryan. He was born in Los Angeles, California, on August 6, 1988.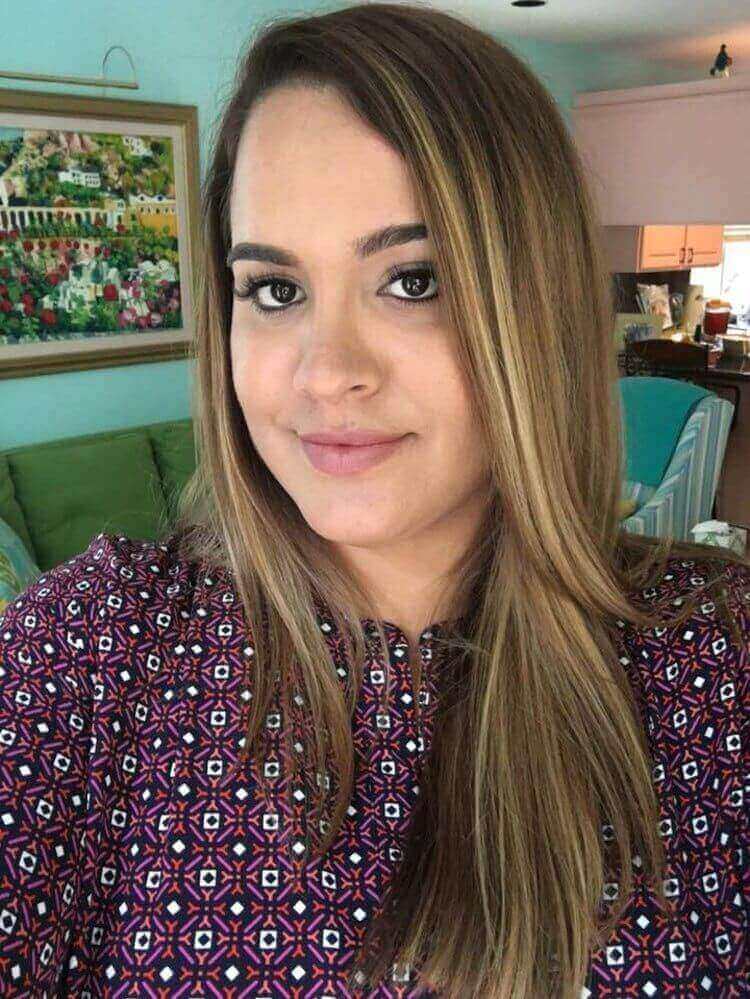 Both children had three step-siblings who were from their father's first marriage. Their step-siblings include Jason Simpson, Aaren Simpson, and Arnelle Simpson. Sadly, Aaron Simpson died from a drowning accident on August 26, 1979, two days before her birthday. 
Sydney's grandparents are Juditha Anne Brown, Louis Hezekiel Brown, Eunice Simpson, and Jimmy Lee Simpson. They are the support system that raised and cared for Sydney and her brother during their father's murder trial.
Their maternal grandparents share joint custody of both kids with the Simpson family and took turns caring for them while they were younger. This is because both of them were pretty little when their mother was brutally murdered, and they couldn't care for themselves alone. 
Sydney was eight years old, while Justin Ryan was only five, living with their mother at the time of the incident. 
Sydney Brooke Simpson's Educational Background 
The celebrity kid's early educational background is unknown. Many assume she was homeschooled or put in a private school, but no proof corroborates. However, the rest of her academic history is public knowledge. 
She attended Gulliver's Academy for her high school studies, and after graduating, she decided to further her studies. In May 2010, Sydney enrolled at the prestigious Boston University and earned a bachelor's degree in sociology from the school's College of Arts and Sciences. 
What Does Sydney Brooke Simpson Do?
The celebrity kid has a solid educational background, exposing her to many career pathways. However, Sydney took on a path unrelated to her study course. She started her professional career as an events coordinator and worked in this capacity for several years. 
After a few years, Sydney switched careers and entered the catering industry. She began working in the St. Petersburg, Florida, sector and found a strong passion for the craft.
Due to her love for catering, Brooke opened a restaurant in Los Angeles, which she manages with her younger brother, Justin Ryan. When she's not working at her restaurant, Sydney spends her time as a business tycoon and a real estate agent. 
She founded a company named "Simpsy Properties LLC" and is the manager of the company and her three personal properties. 
Where Is Sydney Brooke Simpson Now?
Sydney reportedly lives with her brother, Justin, in St. Petersburg, Florida. They run their joint restaurant together as siblings and live comfortably together thanks to their incredible sibling bond.
Sydney is 38 years old as of the year 2023. While she and her brother majorly keep out of the public eye, they are sometimes ambushed by the media whenever fans get furious about these famous children. She has no social media presence and values her privacy a lot.
Sydney Brooke Simpson and Khloe Kardashian's Resemblance 
The statement "OJ Simpson is Khloe Kardashian's real dad" has been uttered so often that it no longer surprises anyone. At various points in their lives, Sydney and Khloe (before her facial surgeries or works) have been compared and rumored to be sisters thanks to their similar facial features. 
These rumors started circulating when Ellen Pierson, former Kardashian step-mom, revealed that Robert Kadarsian told her that Khloe was not his biological daughter before he died in 2003.
Fans have come up with many theories about Khloe's paternity and have decided that OJ Simpson is the most plausible person to be her father. The last round of speculations was ignited when the biography film, "O.J. Simpson: The Lost Confession?" premiered on Fox on March 11, 2018. 
Fans quickly pointed out the similarities and resemblance between Sydney and Khloe, causing a frenzy on all social media platforms. On Instagram, a fan said: "So I just watched #DidOJConfess on #Fox. OJ is not only out in these streets looking extra crazy, but I 1,000% believe #KhloeKardashian is his daughter because she and #sydneysimpson (pre-surgery) look like twins."
Another fan on Twitter wrote: "OJ Simpson's daughter Sydney Simpson looks just like Khloe Kardashian, omg?"
Khloe and her mother, Kris, have debunked these rumors several times, but fans are adamant in their speculations and do not believe them. When one looks at Kris and Sydney's mother, Nicole Brown, one can see their similarities even though they were just friends. 
They had many similar physical attributes, and this is a possible reason why Khloe and Nicole's daughter look so much alike.