Jasmine Al-Fayed was born with a silver spoon, thanks to her father, Mohamed Al-Fayed's wealth. How much do you know about her?
The name Jasmine Al-Fayed may ring a bell to readers for many reasons. First, her last name, "Al-Fayed," holds one of the highest-ranking positions for billionaires in the world thanks to her late father's immense wealth. Also, Jasmine was the sister to Dodi Al-Fayed, the romantic partner of Princess Diana, who was involved in the car crash that took both their lives. 
Lastly, one could know Jasmine simply for her success in the fashion industry and her fashion lines, usually worn by celebrities. This article brings exclusive insight into the celebrity's life and everything we know about her. 
Who Is Jasmine Al-Fayed?
Jasmine Al-Fayed is a businesswoman and fashion mogul famously known as the first daughter of Mohamed Al-Fayed and half-sister of Dodi Fayed. Her mother is Heini Wathén, a celebrity wife and former model.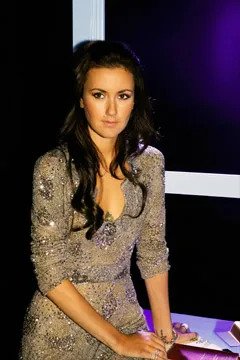 She was born in December 1980 in London, United Kingdom, and is 43 years of age as of 2023. She has four siblings whom she grew up with named: Dodi Al-Fayed (died 1997), Camila Al-Fayed, Omar Al-Fayed, and Karim Al-Fayed. 
Regarding her educational background, Jasmine's father did not play around with all his kids' education. He ensured that all of them received a good education, even though most had to attend private schools at some point.
After her primary education, she enrolled at the London College of Fashion and Central St Martins to study fashion and follow her dream. However, Jasmine did not stay long at the school. Instead, she opted to serve a one-year apprenticeship in the sewing rooms at her father's company, Harrods. 
Today, Jasmine owns a successful fashion company with collections sold in over 44 countries worldwide. Many A-list celebrities like Anne Hathaway wear her brand, and top magazines like Vogue feature it.
Jasmine Al-Fayed's Ethnicity 
The billionaire's daughter is of mixed ethnicity because her parents are from different ethnic backgrounds. Her father was entirely Egyptian and is Arabian/African. On the other hand, her mother is English and of British descent. 
Therefore, Jasmine is part English, Arabian, and African. This enables her to identify with her lineage and has made her into someone with a deep love for culture and heritage. 
Who Are Jasmine Al-Fayed's Parents?
Jasmine's parents are the beautiful former model Heini Wathén and the Egyptian billionaire and businessman Mohamed Al-Fayed. Her father was a business mogul and owner of Hôtel Ritz Paris (formerly Harrods department store) and former owner of Fulham F.C, the English football club. 
He sold the football club to Shahid Khan but still has several holdings and shares in the club. Her mother, Heini, is a stunning beauty and retired model who began her modeling career in her early teenage years. She had won several pageants at 17 and signed with a modeling agency when she was of legal age. 
Jasmine Al-Fayed's Husband
The fashionable celebrity daughter's husband is Noah Johnson. He is an English boxing star, world disco dancing champion, and heavy metal rocker. Noah hails from Wales and has been married to Jasmine for almost 20 years. Jasmine is a mother to her daughter, Delilah Johnson, who is 17 years old as of 2023. 
Who Are Jasmine Al-Fayed's Siblings?
Jasmine has four siblings, three biological and one half-brother from her father's previous marriage. Let's meet them. 
Dodi Al-Fayed, The Late Half-Brother
Mohamed Al-Fayed's first marriage to Samira Khashoggi resulted in Dodi being their first child. The celebrity son and romantic partner of the late Princess Diana died in a car crash in Paris on August 31, 1997, killing both of them.
According to his father, Dodi also introduced him to his second wife, Heini. He loved Heini dearly, and the two had a tremendous stepmother-to-stepson relationship after her marriage to Mohamed in 1985. 
Camila Al-Fayed, The Chairwoman
In 1985, Camila entered the world shortly after her parents' marriage. Today, she follows in her father's footsteps and is a well-known businesswoman. Camila is the chairwoman and 51% shareholder of the famous Brazilian fashion Brand, "Issa," which she invested in sometime in 2011. 
Omar Al-Fayed, Anastasia Parker's Husband 
Omar Al-Fayed is another son of the late billionaire mogul. He is an Egyptian environmentalist, publisher, and CEO of ESTEE based in Switzerland and Britain. Omar married classical pianist Anastasia Parker and shares a six-year-old son named Albert with her.
Karim Al-Fayed, The Businessman
Karim Al-Fayed is the second son of his parents and is famous for being a business mogul like his father. A childhood infection left him deaf in both ears. Today, Karim is the director of Lonely Rock Productions Limited, a role he took on in 2012.