Freida Estelle Parton is Dolly Parton's sister who is also famous in her own right as a singer. Here's all we know about her. 
Almost everyone knows and talks about the world-famous singer Dolly Parton, who has become a legend in the entertainment industry. However, not much is often said about her siblings, including Freida Estelle Parton. 
Frieda is one of Dolly's sisters who also has a passion for music and pursued it until she became successful. Let's dive into the personal life, career, and most recent updates of Freida Estelle Parton. 
Who Is Freida Estelle Parton?
Freida Estelle Parton is an American singer and songwriter famous for her blood relation to Dolly Parton. She was born on June 1, 1957, to parents Avie Lee Owens and Robert Lee Parton Sr. She is one of the couple's twelve children and was born and raised in East Tennessee.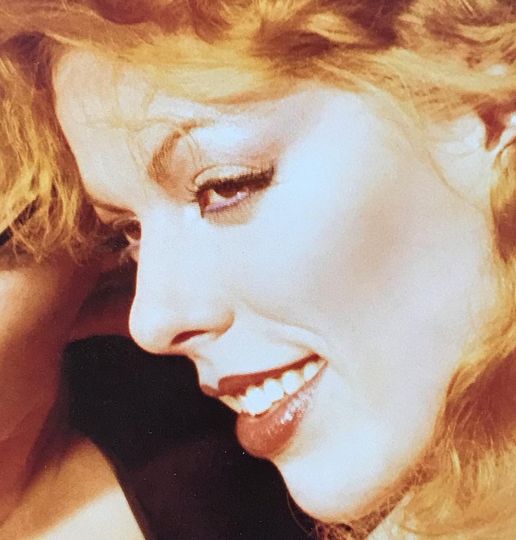 The singer and songwriter is 66 years old as of 2023 and has a twin sister, Rachel Ann Parton.
Freida Estelle Parton's Early Struggles
Growing up in such a big family had ups and downs, and her childhood was not easy. She began her early education in her hometown, where she attended Pittman Center Elementary in Gatlinburg.
Later, she enrolled in a nearby high school but could not complete her education due to her family's financial constraints. Due to this, she had no choice but to drop out and sign up for some minor jobs around town to make ends meet.
She did these jobs to support her family and younger ones, as it was a very rough time for the family. At thirteen, she left her home in East Tennessee and moved to Nashville to stay with her big sister Dolly, who was still a struggling artist then.
Thankfully, the challenging financial days and times are primarily over as Dolly, Freida, and most of their siblings are now successful adults with their wealth. 
Freida Estelle Parton's Siblings
As mentioned earlier, the Parton family is quite large as it consists of 14 members: their parents and 12 children (six boys and six girls). Although some of these siblings are late now, the family has maintained a stable bond among its members, even though they've got some drama. 
Frieda Estelle Parton's siblings, in order of birth, are:
Willadeene
David Wilburn
Coy Denver
Dolly Rebecca
Robert "Bobby" Lee
Stella Mae
Cassie Nan
Randel "Randy" Huston (Died January 2021)
Larry Gerald (Died 1995)
Floyd Estel (Died 2018)
Rachel Ann
Freida Estelle Parton's Kids
While Frieda was still a teenager, she began dating a man named Mark Anderso, who was a member of Dolly's backing band. The two quickly fell in love and got married not long after. Their union saw the birth of only one child, a daughter whom they named Jada Anderson.
Like most of her uncles and aunties, Jada also took up music as her career. Her stage name is Jada Star, and in 2018, she released her debut album, "Long Way Home," alongside her friend Barry J. 
When speaking about her career and inspiration in an interview, Jada said, "Well, Dolly Parton is such a fantastic songwriter and kind of writes everything she feels and thinks … I mean, my mother Frieda is the same way.
My mom's a songwriter, and I grew up with someone who was always writing and feeling, putting it out on paper, and teaching me how to play guitar. She was so influential in that, and she was so influenced by her big sister, so it just sort of was like this little step ladder situation."
Freida Estelle Parton's Career
Like her big sister Dolly, Frieda is also into the music business. She performed in a punk band in her earlier years, which was quite surprising as her family's music roots were majorly in country music. She also served as a backup singer for Dolly in her songs and on tour. 
In 1981, she released her debut album "Two Faced" but sadly didn't get a lot of success from it. The album did poorly in sales and on the chart, and Frieda's musical dreams were dashed. 
She moved on and continued to write songs for mainstream artists such as her sister Dolly and the country legend Tammy Wynette. Later, in 2014, the "Oriental Dolls" singer became an ordained minister.
She opened a joint antique store and chapel in her hometown and named it "Parton Family Wedding Chapel and Antiques." She said she opened the store because she was inspired to do something special.
She said in an interview, "I love weddings, and I love being a part of it because a little bit of that love falls on me. And if I can be a blessing to someone else, I've done my job."