Rodney Ramone Hill III is the third of his name and the son of the celebrity parents Monica and Rocko. Here's a peek into his personal life. 
As a son of not one but two celebrity parents, Rodney Ramone Hill III has piqued the interest of fans across the world. From the time he was still in the womb to his birth to all the little milestones the celebrity kids have achieved, his parents' fans have been there to cheer him on and support him.  
Many of those fans have become his cheerleaders throughout his musical career. Keep reading to learn everything we know about Rodney Ramone Hill III. 
Who Is Monica and Rocko's Son, Rodney Ramone Hill III?
Rodney Ramone Hill III, the third of his name, is the celebrity son of singer Monica and her rapper baby daddy, Rocko. He came into this world on May 21, 2005, and is the celebrity couple's first child.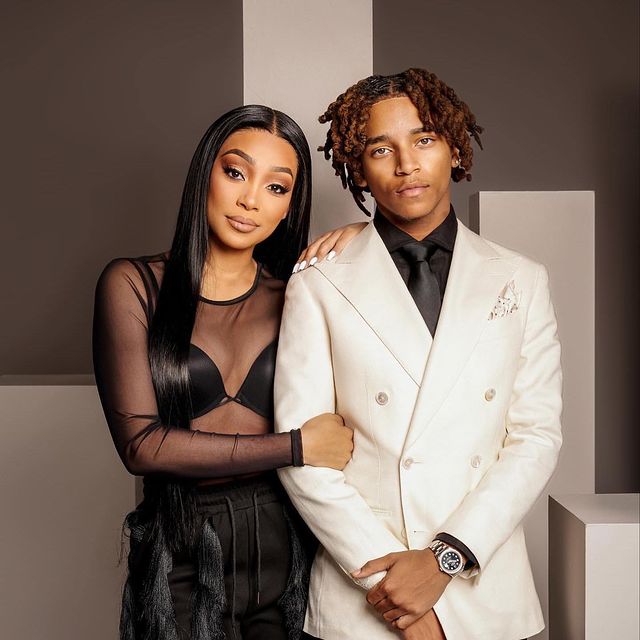 Just like his parents, he is of African-American descent. His parents kept most of his early years under the radar to allow him to grow in a less scrutinized environment away from the harshness of the public.
His educational history is unknown, but his parents shared his high school prom with fans on Instagram. In Monica's post, Rodney looked great in a hybrid black and cream suit ensemble. The professional pictures, which Cyndi Brown shot, also featured Rodney's prom date. 
The beautiful young lady wore an all-black sheer gown covered in sequins, and she wore her hair down with a middle part. She looked so good; fans likened her appearance to Monica's younger pictures.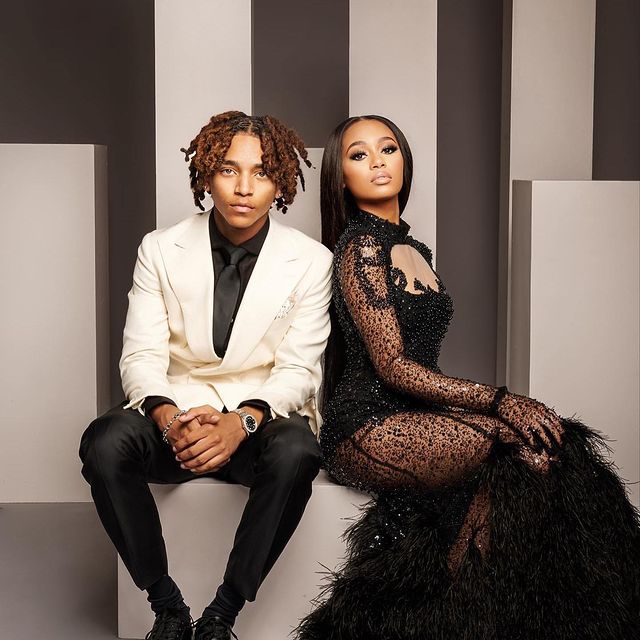 In her caption, the singer wrote: #Prom23 #RodneyyAndSaniyah My heart skipped a beat as my eyes filled with tears… I Love U Son."
His father, Rocko, also posted their son and captioned it "Prom Killa."
Rodney Ramone Hill III's Extravagant Birthdays
The "Boy is Mine" singer's son's birthdays never go unnoticed on social media. His parents always spoil him with lavish gifts and remind him how much they genuinely love him. Due to this, fans are always curious to see what each year brings for Rodney.
In 2021, his parents threw him a huge birthday bash, including his favorite dishes, friends, and family members. However, the major highlight of this birthday party was the gift his parents gave him at the end of the event.
They gifted him a beautiful brand-new Tesla, which quickly went viral online. He was only 16 years old then, and his excitement and happiness were palpable.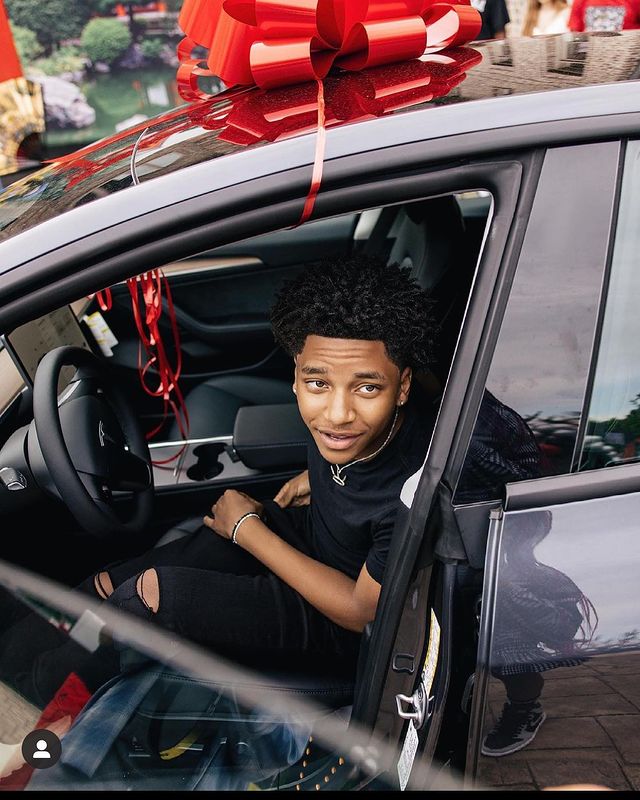 For his 18th birthday in 2023, his mother gifted him a whopping sum of $18,000 U.S. dollars to invest in himself. In an Instagram post, she wrote: "Happy birthday. For your birthday, I'll give you $1,800 to have fun, right? And I'm gonna give you $18,000 to invest in yourself and your business…and we're gonna sit down and map out your business plan how you want."
She also shared many throwback pictures of her son with some heartfelt messages.
Who Is Ramone "Rocko" to Monica?
Rodney Ramone "Rocko" Hill is Monica's ex-fiancé and father to her two sons, Rodney the Third and Romelo. The couple dated for a long time and were engaged for five years before they went their separate ways for good. However, they remain cordial and are co-parents to their children, ensuring they do not grow up in a toxic environment. 
Rodney Ramone Hill III's Siblings
The celebrity son has two siblings from his mother's previous relationships. He is the oldest son but has a younger brother, Romelo Montez Hill, born on January 8, 2008. Romelo shares the same father with Rodney, unlike their half-sister, Laiyah.
Laiyah Shannon Brown is the last child of Monica and their beautiful sister. She was born on September 3, 2013, and is their only half-sister. Her father is the former basketball player Shannon Brown, whom her mother dated from 2010 to late 2019. 
Rodney Ramone Hill III's Parents
Rodney's parents are the famous singer Monica Denise and Rodney Ramone "Rocko" Hill II. His mother is renowned for her hit singles and appearances on T.V. shows as a reality star. Some of her best singles are "The Boy is Mine," "So Gone," "Angel of Mine," "Why I Love You So Much," and "For You I Will."
Rodney the Second's father is an American rapper who found fame through his first and only hit studio album, "Self Made." Some of his hit singles are "Umma Do Me" and "U. O.E.N.O."