Post's relationship life has always been a hot topic, and fans are most curious about Post Malone's wife. So, who is she?
Austin Richard Post, more commonly known by his stage name Post Malone, is a famous American rapper, singer, and songwriter. Post started his music career as a member of a heavy metal group, then later transitioned into various music genres. Since his debut, Post has had several live shows and released many songs.
The songwriter announced his fiancee's (then his girlfriend's) pregnancy in May 2022, though he didn't disclose her identity to the public. During an interview, Post Malone revealed that he was excited about the new chapter of his life and was the happiest he had ever been.
Then, in June 2022, during an appearance on "The Howard Stern Show," Post revealed that he and his partner were engaged and had welcomed their first child. So, the mystery lady isn't Post Malone's wife but his fiancee.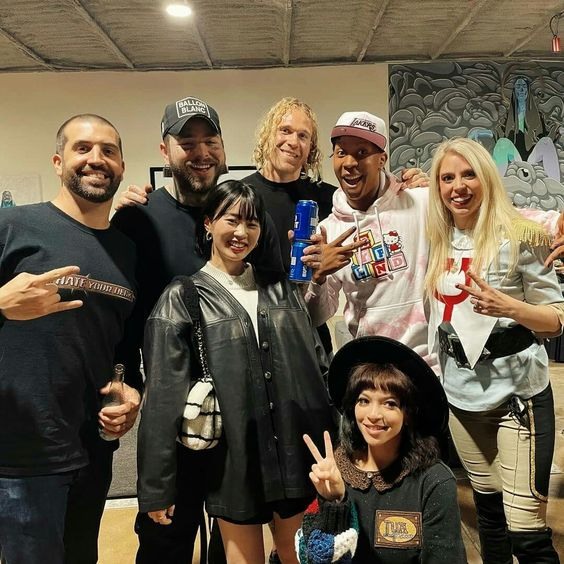 Post Malone and his fiancee are opposites when it comes to popularity. While Post is always in the spotlight, his partner prefers leading a quiet life, leaving curious fans wanting to know more about her.
So, who is Post Malone's fiancee? And are they still together today?
Is Jamie Post Malone's Wife?
As stated, Post Malone isn't married but engaged to his baby mama, Jamie. Jamie leads a very private life, and her last name is unknown. However, from the few images and times she has been spotted with Post, she looks to be of Asian descent with long black hair. Asides from that, there are no other details about this mystery woman.
Why Jamie Closed Her Instagram Account
Jamie's desire to avoid the spotlight could be because celebrity girlfriends often take the heat from the public when they are not as famous as their boyfriends. This could be from female admirers of the male celebrity or unpopular haters. Jamie is one of those celebrity girlfriends who receives the heat from jealous and hateful fans.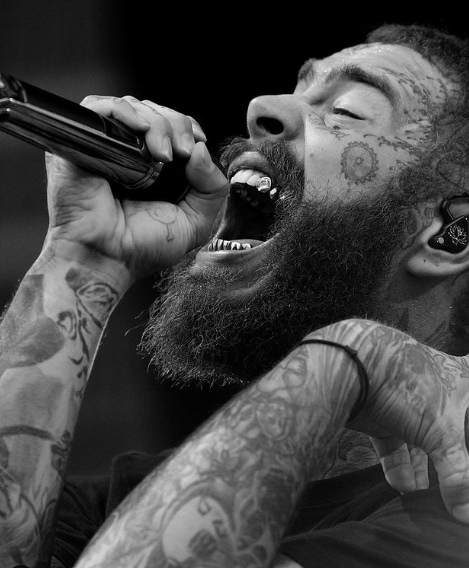 When pictures of Post and Jamie started surfacing online, Jamie received hate messages. Earlier, she posted some of these messages on her Instagram story before deactivating it in 2021. Jamie's Instagram account was the only source of information about her.
With that gone, Jamie's life is more hidden. However, she took this step to keep her mental health and relationship safe. Her decision appears wise, as her relationship with Post still thrives today. They have a baby girl and are one step away from tying the knot.
Post Malone's Child: How Much Do We Know?
Just like Jamie, no details are available regarding Post Malone's child. The only general info we have is that Post and Jamie's child is a girl and was born in 2022. As far as we know, the child's name isn't known by the public either.
However, Post revealed that her initials are DDP, which he tattooed on his forehead. Her pictures have also not surfaced online. Post Malone mentioned in the interview with Stern that he wanted her to make her own choice. It will be her choice if she decides to live in the spotlight when she's older.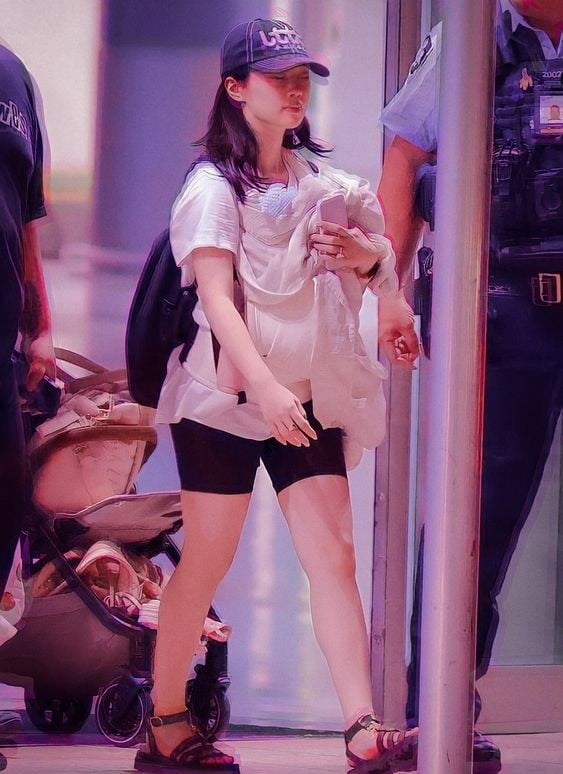 While we don't know much about Post Malone's baby girl, we do have a clue as to what fatherhood looks like for Post. The young artist is loving every step of it. He expressed his sadness that he sometimes has to leave her at home to work but always kisses her goodbye.
The singer also talked about how giant his baby was. According to him, she took after him a lot. Post also shared info about his baby's poo in an interview with GQ. It's clear that Post adores his daughter and enjoys being a father.
Post Malone's Past Relationships
While we don't know if Jamie has been in any past relationships, we do know Post has, and they weren't private. In 2020, Post Malone and visual artist MLMA (also known as Me Love Me A Lot) briefly dated. The duo sparked speculations after sharing affectionate snapshots on Instagram.
MLMA expressed her desire for Post's happiness and professed her love for him. The images showed the couple snuggled up together, with MLMA donning a custom-made pink jacket bearing the name 'Post' in stylish green lettering. She even shared an adorable picture of them as an animated couple.
Rumors of their relationship began circulating in 2021, as the musician and Korean rapper seemed to confirm their connection through cozy photos shared on Instagram and TikTok. MLMA is a rap and visual artist born in Seoul.
She has a substantial following of over 1.3 million on Instagram and TikTok. Before this relationship, Post had been in a three-year relationship with Ashlen Diaz, which ended in November 2018.
Interestingly, Post Malone isn't the only celebrity who prefers to keep their family outside the spotlight. "Game of Thrones" Peter Dinklage is another such celebrity.