Indigo Barreto Strong is the celebrity kid of two famous Hollywood actors and has piqued fans' interest since he was born. Here's everything we know about him. 
Like any celebrity kid, Indigo was born into the spotlight thanks to his parents' professions and popularity. 
Who Is Indigo Barreto Strong?
Indigo "Indy" Barreto Strong is the child of famous Hollywood actors Rider Strong and Alexandra Barreto. He was born on December 28, 2014, seven years after his parents married. It is unclear if the couple decided to take their time to conceive or if they struggled before having their baby boy, as neither parent clarified that publicly.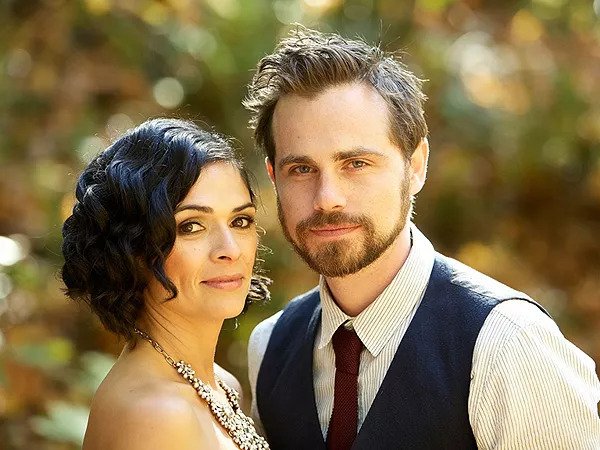 However, Indigo remains the only child of his parents to date. 
Hollywood and the couple's fans were pleasantly surprised when E! News announced the birth of the celebrity child as Alexandra's pregnancy was successfully hidden from the world until she gave birth. The celebrity couple reportedly kept the pregnancy under wraps to prevent the unwanted attention that pregnant stars get. 
Little to nothing is known about Indigo. His parents have been highly protective of him and have not revealed details about him to the media since he was born. Therefore, there is yet to be any current information about his early life and educational background. 
However, like any other young celebrity kid, Indigo would most likely attend private schools until he is much older. 
Indigo Barreto Strong's Age
As of September 2023, Indigo is seven years old. He was born just three days before the end of the year in 2014 and would be eight years old in a couple of months. 
Indigo Barreto Strong's Pictures
Indigo's parents are the epitome of a 'private life.' They have kept all the details about their son private from when he was still in the womb. They have also kept his face from the public and do not have his pictures anywhere.
That's right! No one knows what Indigo looks like except his close family members. They do not post him on their social media pages or take him on red carpets even as the celebrity child is a bit more grown now. 
Rider and Alexandra have not publicly expressed the reason for this. Still, one can imagine that it's in a bid to protect their kid's identity and private life, ensuring he grows up without unwanted attention from the public. 
Indigo Barreto Strong's Parents 
Indigo's parents are famous American actors Rider Strong and Alexandra Barreto. The lovebirds met as costars on the short-lived WB series "Pepper Dennis" in 2006, and they continued working together on the horror film "Tooth and Nail" later that year. 
Rider and Alexandra fell in love, started dating, and eventually tied the knot on October 20, 2013, after dating for over seven years! Their wedding was a private summer camp-themed event that took place in Oregon. 
Strong had popped the question a year prior, just before Christmas, after spending weeks crafting her engagement ring himself. In an interview before the wedding, Rider expressed his excitement, saying, "I'm incredibly lucky to be getting married to my best friend and partner in crime."
"We're tying the knot at a summer camp in Oregon… It's going to be a camp-themed weekend with everyone sleeping in bunks, a ropes course, games, a talent show… let's hope it doesn't rain too much," he continued. 
Although very private, their union is a fan favorite, and they are still together to date.
Rider Strong
Rider King Strong is an American actor, producer, director, and screenwriter. He was born in San Francisco, California, on December 11, 1979. Rider began acting at nine, starring as Gavroche in the San Francisco production of "Les Misérables." Afterward, he began acting in regular television roles to build his career. 
Rider is best known for starring as Shawn Hunter on the ABC sitcom "Boy Meets World," which ran for seven years from 1993 to 2000. He reprised his role in its sequel series "Girl Meets World" from 2014 to 2017. He is also a voice actor for TV shows and cartoons like Owen Wilson.
Some of his films and TV shows include "Cabin Fever," "The Secret Pact," "Cosmic Radio," "Bobby's World," and "Kim Possible." The actor has also been nominated for and won several awards, including the Young Artist Awards (formerly the Child Star Lifetime Achievement Award). 
Alexandra Barreto
Alexandra is a famous American actress born on October 16, 1975, in Staten Island, New York. She began her acting career early in life and has appeared in films such as "Quitters," "Blood Makes Me," "Ghost Game," "La Torcedura," "Exposed," "Beautiful," and Disney Channel's "The Kid." 
Her television appearances include nine episodes of the TV police drama "The District" and five episodes of "The American Family."
Indigo Barreto Strong remains one of the few celebrity kids who does not have his pictures on the internet, thanks to his parents' love of privacy.