Fianna Francis Masterson rose to fame as the daughter of Danny Masterson. Danny is a celebrated actor renowned for his role as Steven Hyde in the popular TV series "That '70s Show." In addition, he is famous for his roles as Milo Foster in "Men at Work" and Jameson Rooster Bennet in "The Ranch." However, the actor's life derailed after he made the news for allegedly raping several women.
Although born into fame to the famous actor and his wife, Bijou Phillips, recent events have put Fianna and the Masterson family under the media spotlight, raising questions about their future. With the whirlwind of changes in her father's life, fans are curious about Fianna Francis Masterson, whose world is bound to be affected.
Here's everything we know about actor Danny Masterson's daughter. 
How Old Is Fianna Francis Masterson?
Fianna Francis Masterson was born to her parents, Danny and Phillips, on February 14, 2014. Hence, she is nine years old. Fianna became the center of her parent's universe as an only child. She had a memorable birthday since she was born on Valentine's Day. Consequently, her parents call her a "Valentine's Baby."
Fianna has American nationality. However, she is of Anglo-Scottish, Irish, and Greek ancestry, thanks to her parents. Despite being the daughter of a famous actor, most details about Fianna elude the media. With the recent shift in dynamics for her family, her mother shields her from the public.
Hence, there are no details regarding her early interests and educational achievements. However, before his conviction for rape, Danny often shared pictures of Fianna on Instagram, where he complimented her baking skills and referred to her as "Muppet."
When Did Fianna Francis Masterson's Parents Meet?
Although they started dating in 2004, Fianna's parents first met at a celebrity-packed poker party he threw in Sunset Plaza. At the time, Philips was only 15 and a media wild-child who had modeled for big brands like Calvin Klein. In an interview with Paper Mag, Danny said he had known his wife as a "little crazy girl." 
Although they were incidentally seated next to each other at the card table, the duo reportedly didn't have a conversation at the party. Phillips disclosed that many other guys laughed at her jokes and constantly flirted with her.
However, Danny didn't pay her any attention. After they started dating, Danny and Phillips appeared in movies, including "Made for Each Other" and "The Bridge to Nowhere."
When Did Danny Masterson and Bijou Phillips Tie the Knot?
After dating for several years, Danny Masterson and Bijou announced their engagement in March 2009. However, the couple exchanged vows on October 18, 2011. Fianna's parents had their wedding ceremony in the countryside in Tipperary, Ireland. According to reports, their wedding location was a node to Danny's Irish heritage. 
Despite being famous, the couple held their formal wedding at a private castle overlooking the picturesque Tipperary. In addition, the weeklong celebration was an intimate affair with several of the couple's close friends and family in attendance, with Danny's brother, Chris Masterson, as the best man. 
Some guests at their wedding include Ben Foster, Mike Pena, Ethan Suplee, and artist Gottfried Helnwein. Despite being an intimate affair, Danny spotted an Albert Hammond Jr. suit while his bride, Bijou Phillips, wore a Zac Posen gown.
What Happened to Danny Masterson?
While Danny was gradually making his mark in the entertainment industry, three women accused him of rape in March 2017. Consequently, the allegations prompted an investigation by the Los Angeles Police Department. Although the actor denied the allegations, things kept falling apart for him. 
Due to the controversy, Netflix fired him from the show "The Ranch" in December 2017. Afterward, Danny stated that he was disappointed in Netflix for taking such a drastic measure.
In addition, his agency, United Talent Agency, also let go of him. Although the talented actor thought that was the end, things got worse when four women filed a lawsuit against him and the Church of Scientology for stalking and harassment in 2019. 
Fianna's father denied the allegations and suggested that his ex-girlfriend was baiting him. However, despite Danny's claims, nothing worked in his favor as officials charged him with raping a 23-year-old woman in 2001, a 28-year-old in early 2003, and a 23-year-old woman in late 2003, on June 17, 2020.
After the case came to fruition, Danny Masterson pleaded not guilty in January 2021. Consequently, a four-day preliminary began in May 2021, and the Judge said that she found all three witnesses credible.
After a three-year-long trial, the Judge convicted Fianna Francis Masterson's father of raping two women in May 2023. Consequently, the court sentenced Danny Masterson On September 7, 2023, to 30 years to life in prison.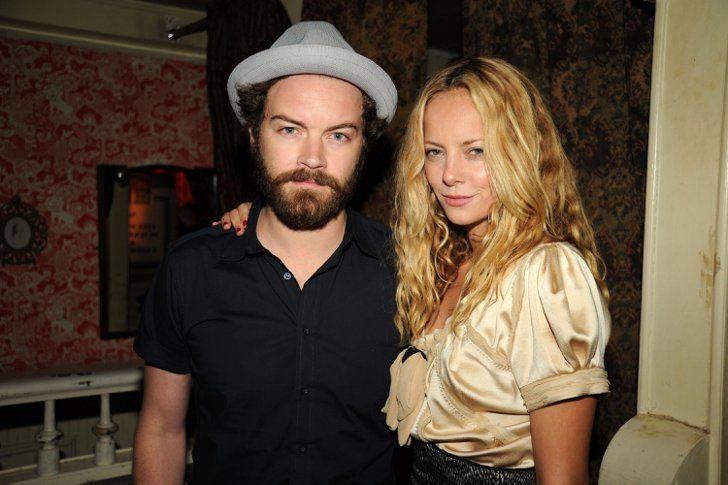 How Much Is Fianna Francis Masterson's Net Worth?
Since Fianna Francis Masterson is a young kid in her formative years, she doesn't have a career yet. Consequently, she doesn't have a net worth. However, her father has a net worth of $8 million, which he acquired from his acting career. Consequently, she enjoys a privileged lifestyle. 
Like Fianna Francis Masterson, another celebrity kid who has garnered the attention of fans is Jason Aldean's youngest daughter, Navy Rome Williams.