Michael Gacy is one of two children fathered by one of America's serial killers, John Wayne Gacy. However, he has remained elusive since his father's 1978 arrest for killing 33 young men and boys. Michael's father, John Wayne Gacy, known as the "Killer Clown," was a notorious serial killer who terrorized the Chicago area in the 1970s.
John's story transfixed and horrified an entire nation as details of his deeds kept flooding the nightly news. Despite his father's notoriety, Michael has maintained a low profile. Although he escaped his father's house before the gruesome murders began and has never spoken about his father, Michael reportedly changed his name after his father's crimes came to light.
Consequently, he has been an elusive figure. However, many are curious about John Gacy's son. Here's everything we know about the son who has lived a life overshadowed by his father's horrific crimes.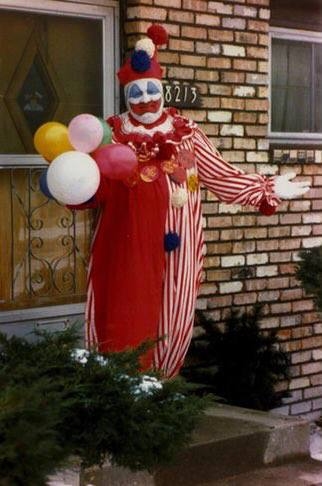 Who Is Michael Gacy?
Michael Gacy was born in Waterloo, Iowa, to Marlynn Myers and John Wayne Gacy, who was already beginning to delve into macabre activities in February 1966. Since he gained media attention due to his father's crimes, many details about his early life remain unknown.
In an interview, Michael revealed that he had a normal childhood and didn't know of his father's crimes till he saw it on the news. However, details about his early life interests, educational background, and achievements remain unknown.
Michael grew up in a stable home with his parents before his father went to jail in 1968 for orally sodomizing a teenage boy. Consequently, his parents separated, and he grew up with his mom and younger sister, Christine Gacy. 
How Did Michael Gacy's Parents Meet
According to Newsweek, Michael's parents met as colleagues at the Dunn-Bus Shoe Company store in Springfield, Illinois, in 1964. The then-couple became friends and started dating shortly after. According to Michael's mom, Marlynn Myers, John was so charming that she happily accepted his marriage proposal six months later.
However, his pleasant outward demeanor only served as a façade for childhood traumas that spawned masochistic tendencies. John Wayne Gacy was born in Chicago, Illinois, on March 17, 1942. He reportedly grew up physically abused and bullied by his alcoholic father and sexually molested by a family friend of his parents.
In addition, he suffered from a congenital heart condition at 11 years old that saw him grow up overweight. Michael's father, John, was terrified of coming out as gay and moved to Las Vegas as an adult. However, he met Myers after moving to Springfield at 22.
After dating for six months, John and Myers tied the knot in September 1964. Consequently, the then-new-couple moved to Waterloo, where John managed three Kentucky Fried Chicken restaurants owned by his father-in-law.
In the beginning, Myers had little reason to suspect her husband of wrongdoing. They welcomed two children, Michael and Christine Gacy. However, five years later, he murdered a teenager and never turned back.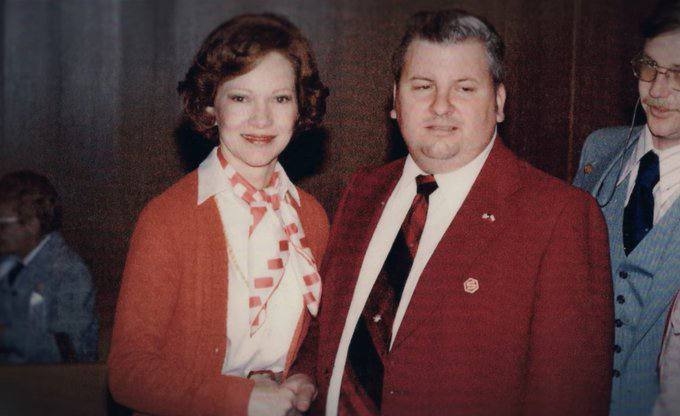 How Did Michael Gacy Escape His Father's Crimes?
John's newfound status as a family man earned him an apology from his father, who was relieved he chose a heteronormative lifestyle. However, John was restless. He joined the local chapter of the United States Junior Council, known as the Waterloo Jaycees, with whom he did drugs and invited teenagers to drink and play pool.
Michael Gacy was one year old when his father molested the 15-year-old son of a fellow Jaycee in August 1967. The court criminally indicted John on one count of sodomy on May 10, 1968. However, the police arrested him three months later for intimidating the boy not to testify. John pleaded guilty and faced ten years in prison.
Following his conviction on December 3, 1968, Myers immediately petitioned for a divorce. However, Michael Gacy was three when they finalized the September 18, 1969 divorce. Since John was a convicted criminal, Myers won sole custody over her kids and the house. Although he didn't know it, Michael was now fatherless and grew up with his mother. On the other hand, John remarried his childhood friend, Carole Hoff.
What Did Michael Gacy's Father Do?
While John appeared normal, his second wife, Hoff, found photos of nude men in their home. However, she divorced him in 1976 after he became physical during an argument. Until 1978, Gacy continued raping, torturing, and killing dozens of young men and boys.
The authorities caught him after he lured a high school sophomore, Robert Piest, to his house on December 11, 1978, under the guise of a summer contracting job. Piest's mother filed a missing person's report and informed police her son had been talking to the owner of PDM Contractors, John's company, leading to a search of his property.
Ultimately, Michael Gacy's father confessed to murdering dozens of people, leading to the disturbing discovery of 29 bodies in his crawl space. Consequently, John Wayne Gacy spent 14 years on death row before being executed by lethal injection on May 10, 1994. 
Where Is Michael Gacy Now?
Following his father's conviction and subsequent death, Michael Gacy dedicated himself to helping others. He worked as an advocate for crime victims and their families, providing emotional support during difficult times and helping them heal and recover from trauma.
However, he decided to fade into obscurity, as he will always be associated with one of the most disturbed serial killers in America's history. Hence, there are no details about his whereabouts and what he has been up to. Like Michael Gacy, Colombian drug lord Pablo Escobar's son, Sebastián Marroquín, gained media attention thanks to his father's crimes.