"Life" with Eddie Murphy has taken over streaming platforms since its resurrection in 2021, suddenly sparking public interest in the lives of the cast members.
The comedy-drama, "Life" first debuted in 1999, with Eddie Murphy and Martin Lawrence snagging slots as the leading cast members. It followed the lives of two African-American men Ray and Claude serving life sentences after being framed for murder.
Getting off on the wrong footing, the convicts, played by Murphy and Lawrence respectively, were forced to forge a friendship to survive life behind bars. Despite being loved by viewers and critics, the classic became a box office disappointment, making $73 million against its $80 million budget.
With little to keep it afloat financially, having fallen way behind its budget, the buddy comedy-drama soon got lost in the archives of time. However, "Life" saw a new dawn in late 2021 after Netflix dug it out, making it available on their streaming service.
In a twist no one saw coming, the movie garnered a new generation of viewers, making it into Netflix's top-ten most-streamed movies within days. Along with the resurrection of "Life with Eddie Murphy" came the consciousness that its now-beloved cast members have been in the scenes for over two decades, probably going unnoticed.
Since then, many streamers have been curious about the lives of "Life With Eddie Murphy" cast members, their standing in the industry today, and what they have been up to in the last 22 years.
"Life With Eddie Murphy" Cast: Where Are They Now?
The cast of "Life," mostly comprises comedic actors and comedy geniuses like Bernie Mac and Anthony Anderson. Several of these cast members have attained superstardom in the movie and comedy scenes.
Comedic actors like Martin Lawrence, Bernie Marc, and Eddie Murphy have especially snagged lasting spots in viewers' hearts. From comedy albums to blockbuster movies, these legends have contributed immensely to the entertainment industry, with several awards serving as proof of their escapades.
Other cast members who have made impressive strides include Guy Torry, Ned Beatty, and Clarence Williams III. Obba Babatunde, Lisa Nicole Carson, Noah Emerich, Nick Cassavettes, and Bokeem Woodbine have also made viewers' favorite list with their impressive performances on the show.
1. Eddie Murphy
Eddie Murphy played the leading role of Rayford "Ray" Gibson, one of the wrongfully-convicted men on the comedy film. Given his already existing movie and comedy stardom before "Life," the film became one of Murphy's least successful projects following its debut.
However, that in no way affected his Hollywood journey. The comedian went on to star in several top movies and TV shows. He also released successful comedy albums. Some of Eddie Murphy's works include "The Haunted Mansion," "Nutty Professor," "Bowfinger," "Norbit," and "Coming 2 America."
He also tried his hands at singing, delved into movie production, writing, and returned to "Saturday Night Live," in 2019. His personal life has also been impressive, fathering ten children with several women and is currently in a relationship with Paige Butcher.
2. Martin Lawrence
Although better known for his on-screen collaboration with Will Smith in various movies, Martin Lawrence has his history with "Life" co-star Eddie Murphy. The two co-starred on "Boomerang," and went on to play inmates Ray and Claude in the 1999 drama.
Lawrence played Claude Banks who got framed for murder and ended up imprisoned alongside Murphy's character. He went on to star on the Bad Boys' franchise alongside Will Smith, "Wild Hogs," and "Big Mommas" series.
3. Ned Beatty
Actor Ned Beatty was one of the cast members on "Life" with Eddie Murphy," playing the good-natured superintendent Dexter Wilkins. After his character died off in the movie, Beatty continued his acting pursuits, taking up roles on "Homicide: The Movie," "The Wool Cap," "Shooter," "and "The Walker."
In the '10s, which signified the latter part of the legend's career, he played supporting roles in films like "Rampart," "The Big Ask" and "Baggage Claim."
Beatty retired from the entertainment industry in 2013, following his appearance on "Baggage Claim," a comedy film. He died eight years later at 83, leaving behind his fourth wife Sandra Johnson, and eight children.
4. Bernie Mac
Late actor and comedian Bernie Mac, born Bernard McCullough played Jangle Leg, an inmate in the infamous prison camp practicing situational sexuality. Following the movie, Mac's career went on overdrive.
He landed roles in "The Players' Club," "Ocean's Eleven," "Charlie's Angels: Full Throttle," "Guess Who?" "Soul Men" and "Old Dogs."
He also gained more fame in his own television sitcom, "The Bernie Mac Show" which ran from 2001 to 2005. He went on to make more film and television appearances until his death in 2008 from pneumonia-induced complications.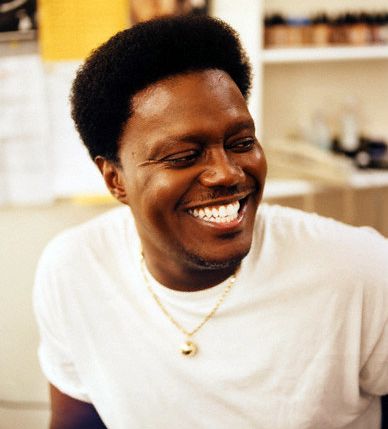 5. Lisa Nicole Carson
Actress Lisa Nicole Carson was one of the casts of "Life" with Eddie Murphy, bringing the character, Sylvia, to life. The 52-year-old has continued starring in films and television shows, with "ER" and "Ally McBeal," marking her most notable on-screen appearances.
6. Obba Babatunde
Willie Long, played by Obba Babatunde in the 1999 film, was a major fixture in the movie. The character was an elderly convict who tells the life stories of his friends Ray and Claude at their burial.
His narration set the premise of "Life" with Eddie Murphy, making him an indispensable cast member. It comes as no surprise then that this actor, from Queens, recorded impressive success in his career.
Obba Babatunde, now 70, has made appearances in movies like "That Thing You Do!" "SWAT," and "Dear White People," on Netflix. He has also recorded success as a singer, voice actor, movie director, and producer.
7. Anthony Anderson
Anthony Anderson joined the cast of "Life" with Eddie Murphy as Cookie, an inmate who does the cooking. He has since starred in "Law & Order," "The Shield," and "The Departed."
Additionally, he has also seen success as a game show host, signing up for the celebrity game show, "Wall Of Fame," in 2013. He occasionally serves as a judge on "Iron Chef America," and has ventured into movie directing.
Anderson has played Andre Johnson on "Black-Ish" and its sequels since 2013. In real life, he is married with two children.
8. Sanaa Lathan
Tony-nominated actress Sanaa Lathan portrayed Daisy in the '90s classic. Since sharing the screen with Martin Lawrence and Eddie Murphy on "Life," the icon has starred on "A Raisin In The Sun," "Brown Sugar," "The Family That Preys," and "The Affair," among others.
9. Guy Torry
Guy Torry, who gave life to the character, Radio, with his comedic attributes, has remained connected to his comedy roots, like his co-stars Eddie Murphy and Martin Lawrence.
Notwithstanding, he has continued to land roles in films. Some of his notable on-screen appearances include "Trippin," "American History X," "Slow Burn," "Flirt," and "Just Love."
He also serves as a co-host on "Tony Scott's Morning Show," and champions several charitable causes alongside brother Joe Torry.
These actors and other casts who contributed to bringing the '90s comedy-drama to life rendered their roles with professionalism. In fact, many have resonated with the movies' storyline, so much that questions like "Is 'Life with Eddie Murphy based on a true story" have become rampant since the film's resurrection.
Some of these cast members have sustained their on-screen friendship to date, most notably, Martin Lawrence and Eddie Murphy. In fact, their relationship has grown even deeper in recent times.
They owe this progress to the relationship between their eldest kids, Eric Murphy and Jasmine Lawrence, which became Instagram-official in July 2021. The revelation has left fans looking forward to seeing this brothers-in-art finally become family through their children's union.