Mila Kunis has a long list of movies she has starred in, culminating in a net worth amounting to millions, and a life of stardom.
As kids grow older, so do their curiosity and exposure to new realities. Sadly, most of these realities are things parents would rather protect them from for as long as they could.
With two kids under ten gradually approaching their preteens, and a burgeoning Hollywood career, Mila Kunis constantly finds herself in that dilemma.
The star, who once admitted her kids had no idea what she did for a living, has been open about how she keeps things that way despite her fame.
Certainly, that's no easy task for a world-renowned actress, who has starred in over 35 movies throughout her career, few of which are suitable for kids.
From "Forgetting Sarah Marshall" to "Four Good Days," Mila Kunis has given her best to the movie world, earning her a well-deserved spot among legends. Here are some of her most spectacular movie appearances to date.
Undoubtedly one of the star's best movies, Mila Kunis put on quite the show in the comedy flick, "Bad Moms."
She played an overworked, yet funny and sympathetic mom who finally decided to put herself first for once. Together with her similarly overworked friend group, she let go of her responsibilities and embarked on an adventurous trip.
Starring alongside Hollywood big names like Kristen Bell, Kathryn Hahn, and Christina Applegate, Kunis certainly made her mark in the hearts of fans, moms who could relate, and the world.
It performed so well at the box office that the star returned a year later to dish more humor on "A Bad Moms' Christmas."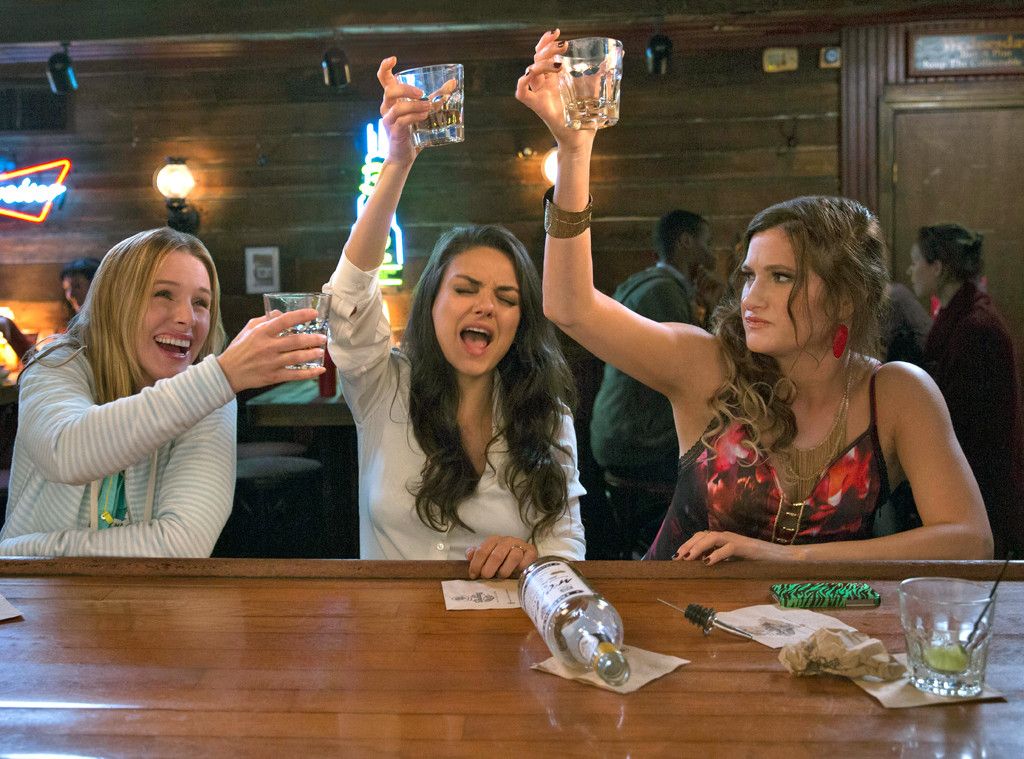 Starring Taraji P. Henson, James Franco, Kristen Wiig, Mark Wahlberg, and Mila Kunis, "Date Night" had all it took to make viewers overdose on humor.
The romcom followed a married couple who embarked on a romantic evening to remember. Their evening began on a good note, but things took a turn for the worst when they found themselves entangled in a mistaken identity crisis.
Kunis played a supporting role in the movie, but her impact was felt throughout its run, bringing the mix of romance, danger, and humor to life.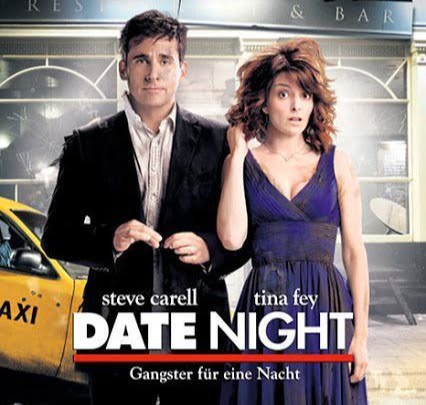 The star-studded cast of Channing Tatum, Sean Bean, Douglas Booth, Eddie Redmayne, and Mila Kunis is enough to make any movie become a hit.
That, coupled with the input of science fiction and action made "Jupiter Ascending" stand out. The 38-year-old actress played the lead role of Jupiter, a maid from earth who soon discovered her secret alien lineage and other disturbing mysteries.
Packed with action, adventure, and humor, it barely made it into critics' good books, but is certainly worth the watch.
4. "Oz The Great And Powerful"
Following a circus magician who embarked on a journey to the mysterious world of Oz, this adventure drama was one of a kind.
In his mission to fulfill the king's prophecy in the magical world, the circus performer encountered a handful of helpers and obstacles.
Despite having no real powers, he somehow conquers his bane, the Wicked Witch of the West, and fulfills his mission. Mila Kunis portrayed the wicked witch and contributed tons to the film's light-hearted humor.
5. "Friends With Benefits"
"Friends With Benefits" represents one of the most popular movies Mila Kunis has appeared in. She Starred alongside Justin Timberlake, giving off hot romantic vibes and overly steamy scenes at every turn.
As the name implies, the romantic comedy followed two people who decide to become sexual partners with no strings attached.
Their affair eventually became more complicated than either anticipated as they each began to have real feelings.
With Denzel Washington taking the lead role, "The Book Of Eli" easily became a classic wonder. Hence, it is not surprising that it went on to become one of the greatest movies Mila Kunis has appeared in.
Set in the post-apocalyptic era, it followed a man journeying through a ruined America on a mission to save mankind. To do so, he had to go to lengths to protect a secret book and key to mankind's redemption.
7. "The Spy Who Dumped Me"
"The Spy Who Dumped Me" followed Audrey, a young woman who discovered her ex-boyfriend was a spy. Along with the discovery, she ended up entangled in his job crisis with her best friend.
As the best friends try to escape the wrath of vengeful assassins, they flee through Europe, leaving several hilarious moments in their wake.
In 2012, Mila Kunis played a slightly disturbing character in the comedy film, "Ted," with a similarly disturbing storyline. It depicted a teddy bear who came to life following an innocent kid's wish.
While that's acceptable in the world of fiction, having the fluffy man fall in love, become his owner's love rival, gain citizenship, and get married was kind of disconcerting.
Yet, Mark Wahlberg, Mila Kunis, and the brains behind the animated teddy bear flawlessly pulled it off with some humor.
"Black Swan" remains one of the most-loved movies featuring Mila Kunis. Breaking the barrier of her usually, light-hearted roles in romcoms, the 38-year-old assumed a wilder character that proved challenging.
Kunis once admitted to sacrificing months of hard work, grueling workout sessions, and dance lessons to prepare for the role. She played the perceived rival of a ballet dancer who slowly let her dark persona consume her as she prepared for her dream role as the Swan Queen.
Starring alongside Natalie Portman who played the Swan Queen, their flawless rendition could only be described as onscreen magic at its peak.
Mila Kunis' Net Worth
After over two decades in Hollywood, a handful of hit movies, and major awards, the icon has garnered an impressive net worth.
The net worth of Mila Kunis as of 2022 is $75 million per Celebritynetworth. This is quite an achievement for the Ukrainian-born, 5ft 4 inches star who ventured into acting as a child.
While these movies have certainly earned Kunis an amazing net worth and global stardom, it has also made her susceptible to negative publicity.
In 2021, Kunis and her husband made headlines after the duo spilled some disturbing truths about their kids' bathing policy or the lack of it.
The revelations would go on to haunt the couple, with netizens never-ceasing a chance to taunt them and their family. Several memes calling for the family to "have a bath" flooded the internet. The two were even booed publicly at some point.
Yet, they seemed not to care, braving the media backlash with their heads held high and making light of the situation.
Their ability to wiggle out of that phase of their lives without letting it haunt them proves that whether or not their kids get to see their movies or know what they do for a living, they've got their parenting game under control.