Richard Gere has three children, including oldest son Homer Gere who is already an adult, and two toddlers from his third marriage.
In 2020 Richard Gere, then-seventy shocked the world with the news of the arrival of his third son. The proud father welcomed the boy with his third wife Alejandra Gere, who was 37 at the time, and 33 years younger than him.
A year prior, the couple welcomed their first child together, a son named Alexander, marking the second for each of them who already had kids from their previous marriages.
So far the actor has kept his children's identity a secret. His youngest son, born in 2020 is even more hidden than the rest, as not even his name is known to the public.
The reason behind the star's decision to keep his son out of the public eyes is not far-fetched. Given Gere's international stardom, his kids are prone to constant media interference, which in turn could hinder them from having a normal childhood.
As a great dad, Richard Gere would not want that life for his kids, especially as he felt the odds were against him when it comes to watching his youngest son, and his other kids grow into full-fledged adults.
Why Does Richard Gere Fear He May Not See His Son Grow?
Following the birth of his son in 2020, shortly after his 70th birthday, Richard Gere went candid about his life as a new dad. In an interview, the actor revealed he had no concerns about becoming a dad again at seventy. Contrariwise, he seemed all-excited to take on that new challenge.
However, the star seemed to sing a new tone barely two years later. According to a source, Richard Gere particularly had one big concern when it came to raising his son in his seventies. Speaking to a news outlet in August 2022, the insider divulged:
"He knows he is extremely too old to be a father. He can do the math. And it's made him very aware that his time is limited."
Per the sources claims, Gere missed out on having more kids earlier because he wanted to wait until he found the right person after his divorce from second wife, Carey Lowell. It took him seven years to find the right woman in Alejandra Silva and eventually marry her.
The lovebirds wasted no time before welcoming their son Alexander in 2019 and another a year later. However, what should be joyous news for the actor who got to relive his fatherhood journey again after his oldest attained adulthood was smeared by a bitter-sweet reality. The source claimed:
"When he found out they were pregnant, he realized how difficult it would be for him to raise a young child."
Notwithstanding, the actor kept a positive outlook on fatherhood, and has since strived to be the best dad for his kids. Yet, the insider's revelation has left many wondering if an underlying health condition may be responsible for Gere's recent fears about his kids.
Is Richard Gere Sick?
Despite Gere's fears of missing out on his kid's upbringing and adulthood, he appears to be in a good shape and enjoys the best of health. Over the years, the actor has attributed his good health to his meditation practice, which admittedly changed his life.
In one interview, he admitted his daily meditative practices in the last five decades have offered him extraordinary riches and friends, while restructuring his mind and brain. The calming effect of the exercise on his mind and brain ultimately helps improve his body and physical health.
However, his meditative practices have not exactly kept him immune to all forms of diseases. He has a history of Lyme disease, an infection transmitted by a tick bite, which he reportedly contracted on a movie set.
He managed to survive the condition and went on to become a three-time dad even at a later time in his life. Occasional setbacks aside, meditation has been pivotal in helping Gere overcome ailments like cancer, high blood pressure, and depression.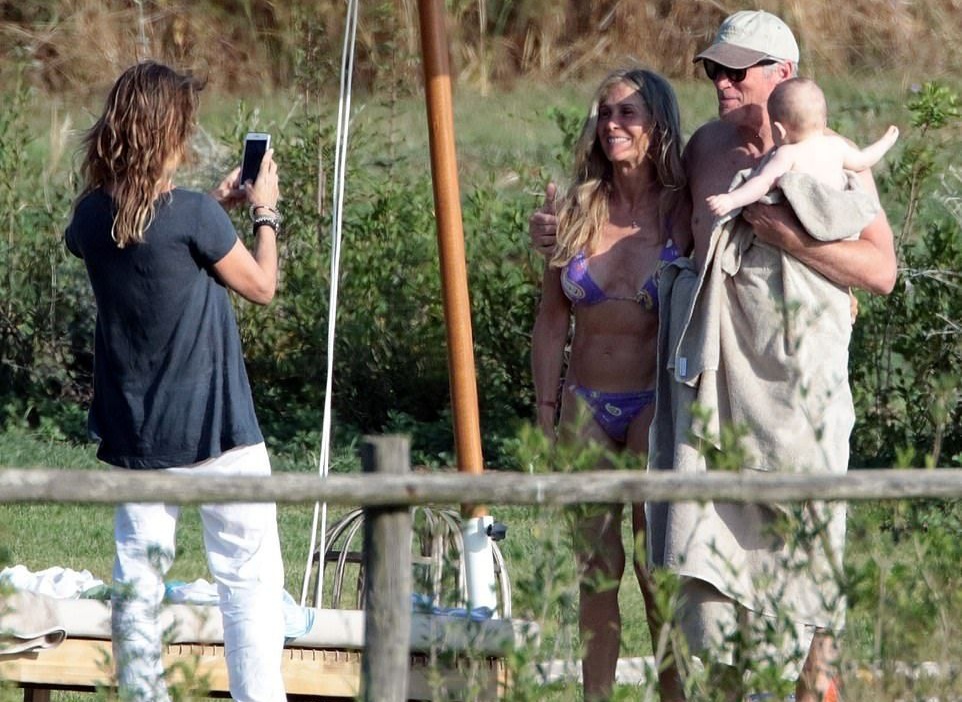 Before adopting the way of life, he endured a period of unwellness which made him feel horrible for years. He once reflected:
"I had an underlying sense of unwellness and existential crisis. As I looked around, it was something in eastern philosophy, specifically Buddhism, that was speaking to me."
He has since maintained a healthy existence and looks ageless, making his fatherhood fears somewhat unfounded. According to his friend Dalai Lama, Richard Gere finds comfort in his religious belief that offers him hope of reincarnating in some form to reunite with his son. Lama once divulged:
"He's found some comfort in the fact that should he die before the child becomes an adult, he will return in some form to experience him or her."
Armed with that belief, the "Pretty Woman" actor is prepared to face whatever fate had in store, thanks to his faith as a Buddhist.