Suzanne Perry is a former Canadian model and journalist who has also worked as a former press secretary to the then-Prime Minister Pierre Trudeau.
The preceding are all significant roles. However, Perry's favorite part is as the mother of five kids, including the "Friends" star Matthew Perry. Keep reading to learn what we know about her.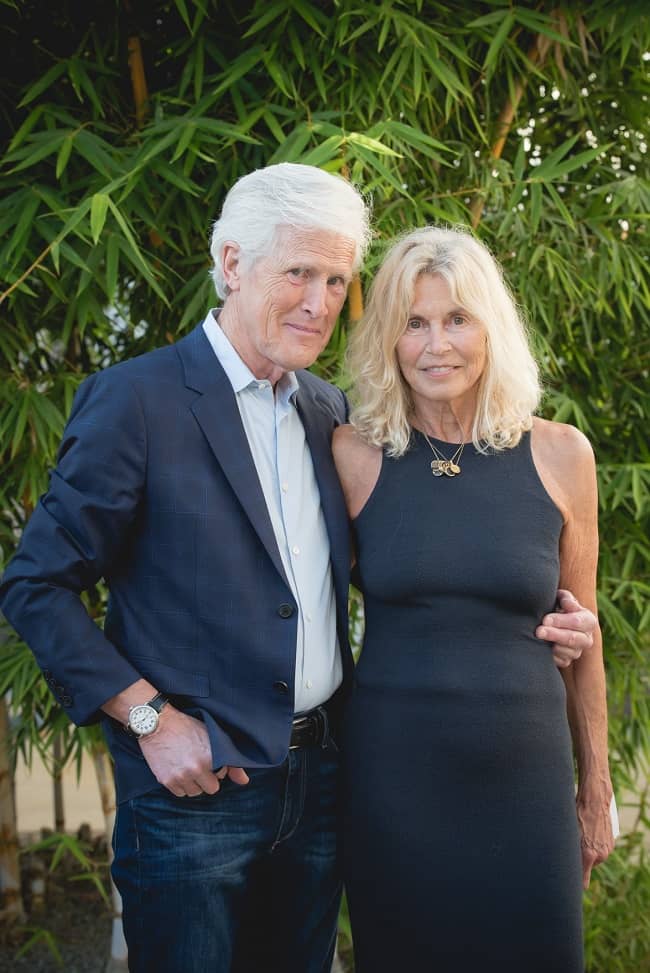 Suzanne Perry Biography
Perry is a former Canadian model and journalist, perhaps best known as the mother of Canadian actor Matthew Perry. The talented Perry has lived a truly fascinating life, which she now shares with her husband, Keith Morrison, a Canadian broadcast journalist and correspondent for Dateline NBC. 
They tied the knot in 1981 and welcomed four children: Willy Morrison, Emily Morrison, Caitlin Morrison, and Madeleine Morrison.
Suzanne Perry Career
Perry's career started with her stint in the modeling business. She was a model for a time before transitioning into journalism. Her journalism career began with serving as an anchor for Global Television News for one year before leaving the position in 1981.
Perry is also known to have worked as the former press secretary of Canadian Prime Minister Pierre Trudeau, the father of the current Canadian PM, Justin Trudeau.
She has worked as a political consultant and fundraiser who perfectly utilized her expertise for diverse businesses, charitable foundations, and government agencies.
Suzanne Perry's Net Worth
According to multiple reports, Perry reportedly has an estimated net worth of $11 million.
Suzanne Perry Family
Perry has been married twice so far. The first man she married was John Bennett Perry, an actor, singer, and former model. Unfortunately, the marriage ended two years later, in 1970, when they sought divorce. Matthew is a product of their relationship.
The proud mom found love again in Keith Morrison and married him in 1981. Her choice was good because they have remained happily yoked ever since. Fans who ship them got spooked in 2019 when rumors started circulating about their separation. Fortunately, those rumors have been proven false. 
On the other hand, Perry is Keith Morrison's second wife. He was previously married to Barbara Morrison, with whom he shares a son named Michael Morrison. The couple gets along well with their stepchildren.
Morrison is known to share a close bond with Matthew. Some reports claim the stepdad was frequently seen with Matthew on the set of the TV show "Friends." During an interview, Morrison opened up about the merits of being Matthew's stepfather and credited him for being thoughtful. And no, it has nothing to do with the '911 Porsche' he got as a gift from the actor. 
Suzanne Perry's Spouse
Morrison is a well-known journalist whose career began in the 1960s when he served as a reporter and anchor at local stations in Saskatchewan, Vancouver, British Columbia, and Toronto.
By 1973, he had joined CTV's Canada AM as a newsreader, but he also took on various roles, including as a reporter, weekend anchor, and producer. He became a reporter and National Affairs Correspondent on CTV National News from 1975 to 1979.
In 1982, Morrison joined the Canadian Broadcasting Corporation (CBC) as a substitute anchor and Chief Political Correspondent for The Journal. He stayed there until 1986 and co-hosted Midday, a noon-hour news magazine.
He moved to Los Angeles in 1986 and became the news anchor for KNBC-TV, but by 1988, he was with NBC News as a West Coast correspondent for the NBC Nightly News and Today Show. 
In 1992, the skilled journalist returned to Canada to become co-anchor of the national morning news program, Canada AM, on CTV. Unfortunately, his tenure at Canada AM was cut short in 1995 when he was dismissed during a network shakeup.
He returned to NBC in 1995 and has reprised his role as a correspondent for Dateline NBC for decades. He still holds the position as of 2023 and reportedly has no plans to leave. 
Suzanne Perry Age
Perry was born in 1948, making her a 74-year-old at the time of this writing. 
Suzanne Perry Now
What Suzanne Perry gets up to these days is mainly unknown as she lives more privately despite the fame of being related to "Friends" star Matthew Perry. Reports suggest she remains actively engaged in her career while enjoying life surrounded by her husband and children.