Dian Parkinson is a former actress and model famously known for her on-screen time in "The Price Is Right" show. Where is she now?
The former model and actress Dian Parkinson has been in the news recently following the death of Popular TV host Bob Barker. His death brought up conversations about their scandalous relationship while they worked on the show "The Price Is Right" together. 
The two had a relationship that has been called many names, from a "love affair" to a "sex slave relationship." Keep reading to know more about her life, her relationship with Barker, and why it has so many different views.
Dian Parkinson's Early Life 
Before Dian Parkinson became the world-famous model she is today, she was only a little girl with big dreams of becoming a star. She was born Dianna Lynn Batts in Jacksonville, North Carolina, on November 30, 1944. 
Parkinson spent most of her childhood living in a church called Falls Church in Virginia, where she was raised. Her parents' identities are unknown, and whether they raised her or others is unclear.
Since she lived and grew up in a church, most people assume that her parents and church members raised her. She mostly stays out of the public eye now but has listed a residence in Westlake Village, California. 
Dian Parkinson's Modeling Career
While living in the church, Parkinson competed in the Miss District of Columbia USA beauty pageant in 1965 and won the prize title. Later that same year, she competed as Dianna Batts in the Miss USA 1965 pageant and placed fourth runner-up.
Getting a solid love for beauty pageants, she competed in her third competition for that year, the Miss USA World contest, in which she came out victorious and was crowned the queen. She participated in her fourth competition for the year, representing the United States in the International Miss World 1965 contest, and placed first runner-up. British model Lesley Langley won the competition that year.  
Dian Parkinson in the Price Is Right 
Parkinson was a model for the hit TV show "The Price Is Right" from 1975 to 1993. She had a lengthy 18-year run on the show and was known by millions worldwide for her stunning looks. It surprised fans when the show announced that she was leaving to "pursue other interests."
Her tenure on the show was one of the longest among its models, second only to Janice Pennington, who stayed for over 28 years. Fans were stunned when Pennington abruptly left the show in 1993 without prior notice to "pursue other interests."
Parkinson went on to feature in other shows and a couple of movies before she retired quietly. She made her final TV appearance in 1994 as a guest on the late-night show "Space Ghost: Coast to Coast."
Dian Parkinson and Bob Barker's Relationship and Lawsuit
Parkinson and "The Price Is Right" host Bob Barker worked as colleagues on the show for 18 years. However, they weren't just colleagues throughout the years.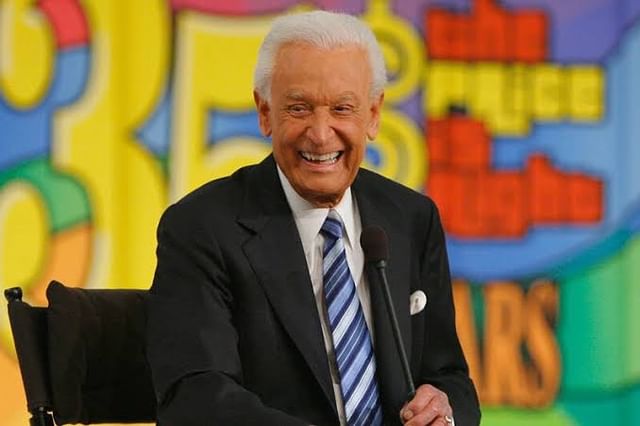 Shortly after leaving the show, Dian Parkinson filed a lawsuit in Los Angeles Superior Court against Bob Barker for sexual harassment. She alleged that Barker coerced her into a three-year sexual relationship, threatening her with termination if she refused.
Barker denied all allegations, calling Parkinson a disgruntled employee, and continued hosting the TV show without interruption. In April 1995, Parkinson withdrew her lawsuit, citing health concerns and the exorbitant legal fees as her reasons.
Surprisingly, most fans believe Parkinson's claims to this day. 
Dian Parkinson's Obituary
Like many other celebrities, hoaxes, and rumors of Dian Parkinson's demise have circulated the internet several times. Some attention-seeking social media users find it fun to spread distressing news about celebrities dying without evidence. 
To our knowledge, the former model is still alive and kicking. She is 79 as of 2023 and lives a quiet life in her California residence. 
Did Dian Parkinson Appear in Playboy?
Thanks to her good looks, Dian Parkinson was a cover girl for multiple magazines, including the famous Playboy magazine. She became the cover girl of Playboy in the December 1991 issue and again in the May 1993 issue. 
Still, in 1993, Parkinson was featured exclusively in a Playboy "Newsstand Edition" photo magazine entitled Playboy Presents, Dian Parkinson. Her fame skyrocketed, and she made millions from her issues. 
For her last Playboy gig in 1993, Parkinson featured in a self-titled video named "Playboy Celebrity Centerfold: Dian Parkinson," released later that year.