Fear of volcanic activity caused residents of an Icelandic fishing village to receive instructions to leave their homes in minutes.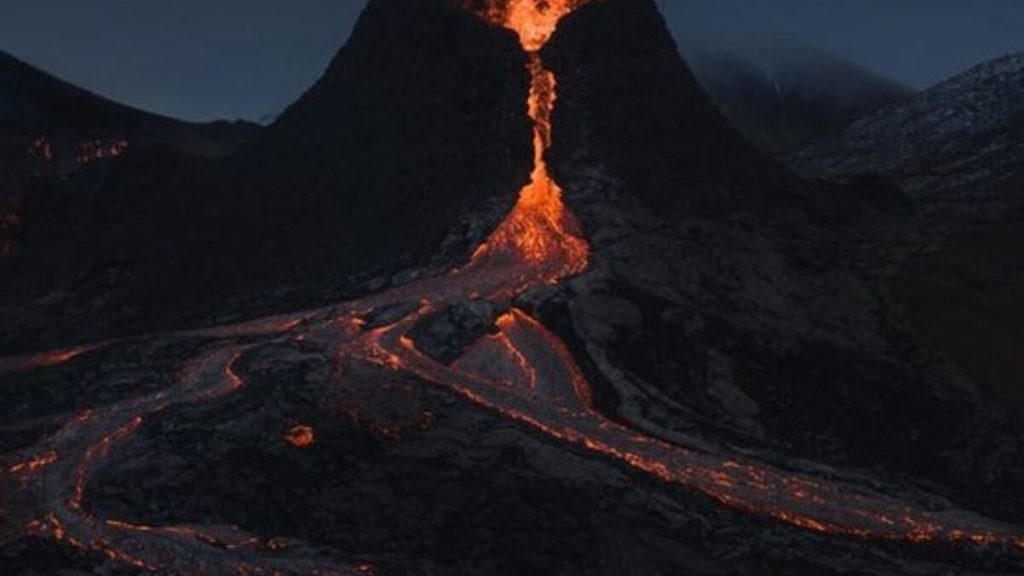 Authorities gave them only five minutes to grab their essentials and leave their homes. Now, Reykjanes Peninsula and Grindavik residents are displaced from their homes and in a state of panic. 
Icelandic Fishing Village on High Alert
The residents of Reykjanes Peninsula, a fishing village in Iceland, were ordered to evacuate their homes on November 15, 2023. This results from imminent danger as volcanic threats escalate, prompted by thousands of earthquakes. 
Therefore, the authorities gave the locals five minutes to gather all their essentials as the fears of a volcanic eruption intensified.
Reykjanes Peninsula's Dormant Volcano Awakens
The people of Reykjanes Peninsula are no strangers to volcanic threats. After 800 years of dormancy, Reykjanes Peninsula experienced a volcanic awakening in 2020. This was marked by the eruption of the Fagradalsfjall volcano, a major eruption. 
Recently, scientists have noticed seismic activities, including 24,000 earthquakes on November 10, reigniting concerns of another eruption. 
Earthquakes Heighten Volcanic Risk
As with all places with active or dormant volcanoes, earthquakes heighten volcanic risk. Due to the recent earthquakes, the Icelandic Meteorological Office has been quite vigilant.
They warn of a "significant likelihood" of volcanic activity, reporting 900 tremors in a single night and 700 the next day. A 15km long magma intrusion northwest of Grindavik also raised the alarm. 
Impact on Grindavik Residents
Grindavik is close to Reykjanes Peninsula, with only a 42-minute drive separating both places. The emergency officials in Grindavik, with 3,000 residents, work urgently amid damaged infrastructure.
Damages such as deep fissures, steam-emitting broken pipes, and a displaced sports center significantly affect the town and its residents. In addition, the residents have had to leave their homes to other parts of the country. 
Keilir Volcanic Mountains and Magma Movement
The Keilir volcanic mountains, southwest of Reykjavik, are also a source of concern for the locals. It experienced an eruption in 2021 after 6,000 years of dormancy.
Without a doubt, its proximity to Reykjavik and Grindavik is another cause of worry for experts. They predict a small to moderate eruption with "lava fountaining" and lava flows, emphasizing the need to monitor the potential impact on Grindavik.
Potential Destruction of Grindavik
The potential destruction of Grindavik is a considerable concern for experts. Volcanologists have expressed concern that destruction is likely if the eruption occurs near Grindavik. 
Furthermore, the spreading magma is forming an underground dike. This dike extends beyond the town and possibly below the sea, presenting significant risks to the community. An eruption would cause a substantial destruction of Grindavik.
Comparisons to Eyjafjallajökull Eruption
In March 2010, there was the disruptive Eyjafjallajökull eruption, which many fear may repeat. Eyjafjallajökull, a large volcano in Iceland, had been dormant for centuries before stirring in 2010. 
Its eruption caused much damage, and flights were grounded to avoid casualties. Without a doubt, the thought of a repeat of this scares the residents to their core. 
Is the Eyjafjallajökull Eruption Repeating Itself?
While the Eyjafjallajökull eruption disrupted European flights, experts believe a similar scenario is unlikely this time.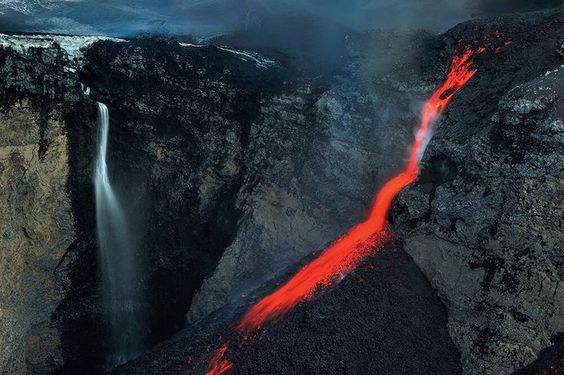 According to Matt Watson, a professor of volcanoes and climate at the University of Bristol's Cabot Institute for the Environment, "The eruption is likely to be small to moderate and could last for anything from several weeks to several months."
Submarine Volcanic Risk
The underground magma might extend below the sea, increasing the risk of a submarine volcanic eruption. Furthermore, it adds complexity to the situation and increases the need for vigilant monitoring.
Moreover, submarine eruptions act a bit differently than air eruptions. This is because the volcano erupts into a body of water with little to no explosive tendencies.
Volcanic Eruption Dynamics
Understandably, most locals think the worst of the possible volcanic eruptions for several reasons. The unique circumstances of each eruption make predictions challenging, increasing the unpredictability of volcanic events.
However, a deeper understanding of the dynamics would go a long way in calming the residents to avoid unnecessary panic. As they have been evacuated, they're less at risk of casualties. 
Challenges in Predicting Volcanic Activity
As mentioned earlier, volcanic activity can be random and tricky to monitor. Therefore, predicting volcanic eruptions remains challenging for weather officials and scientists. 
Iceland's scientists' official acknowledgment of the randomness of volcanic events also reflects the difficulty in forecasting these cataclysmic occurrences. However, scientists are trying to accurately assess the situation and predict possible eruptions in the country.  
The Uncertain Future and Preparedness of Experts 
As the scientists try to assess the situation correctly, they hope for the best-case scenario in which the volcanic activity ceases. However, the likelihood remains low, and they have no choice but to stay alert and prepared. 
"I guess the best-case scenario is that it just stops," Watson said. "Sadly, this doesn't seem very likely." Therefore, the experts are still monitoring all events closely.