Mark Harmon's family comprises several famous figures, some of whom you never would have guessed had a connection to him.
Despite their fame and fortune, Mark Harmon's family prefers keeping a low profile. Thanks to their lowkey lives, the clan has managed to keep their personal lives off the tabloids. Hence little about his family is known to the public.
Granted, Mark Harmon is a public sensation, known for his role as Agent Leroy Jethro Gibbs on "NCIS," for nineteen seasons. While his character once had a family, and even remarried at least thrice, the character ended up exploring life alone in Alaska during his last appearance.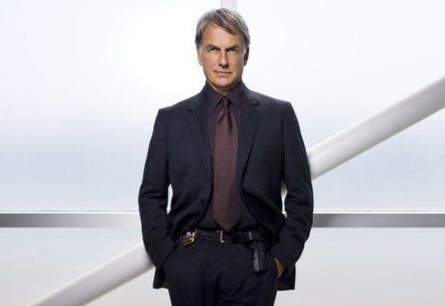 Thankfully, agent Gibb's roleplayer's life is more adventurous in real life, with a complete family. So who makes up Mark Harmon's real-life family, and what is known about them?
Mark Harmon Is Married To Pam Dawber
Mark Harmon is married to actress Pam Dawber. The two tied the knot in 1987, after meeting in the early eighties through mutual friends. They spent the last 35 years enjoying marital bliss while keeping their private lives off the media.
Like Mark, Pam is an actress and even appeared on four episodes of her husband's long-running crime drama, "NCIS."
Additionally, she is famous for roles in "Mork & Mindy" and "My Sister Sam", among others. She took a long hiatus from acting before finally appearing alongside her husband.
Pam once revealed it took years of convincing to finally get her to star on the crime drama series. Speaking on why she turned down roles on the show severally, the 69-year-old admitted it was never the right character or the right time.
They Have Two Children
Married for 35 years and counting, Mark Harmon's and Pam Dawber's family comprises two adult kids. Their first son, Sean Harmon, came into the world on April 25, 1988, but spent his early years out of the limelight.
The 34-year-old has since grown into an adult, forging his own path in the industry. In November 2022, he tied the knot with his longtime fiancé Courtney Prather in a lavish ceremony.
The family took to social media to celebrate the wedding, which officially marked a new addition to the Harmon clan.
Meanwhile, Pam and Mark Harmon's second son Ty Christian Harmon joined the family on June 25, 1992. He has since upheld his family's penchant of staying out of the spotlights despite their fame.
His Kids Have Acting Roots
Like their parents, Sean and Ty Harmon have pursued entertainment careers. Their oldest, Sean, is an actor, director, and stunt coordinator. He famously played the younger version of his dad's character, Leroy Jethro Gibbs, in NCIS flashback scenes.
His other notable acting credits include "Thicker," "Hold On," and "The Major Crimes." Additionally, he worked as a stuntman in films like "The Dead Man," and "Dumb and Dumber," among others.
Although Ty also took the Hollywood path, he has kept it more lowkey, mainly working as a screenwriter.
Mark Harmon Had Famous Parents
It appears the arts indeed run in Mark Harmon's family. The actor hails from a relatively well-known family. His dad was professional football player Tom Harmon.
Aside from his athletic pursuits, Mark's dad also worked as an actor, sports commentator, and broadcaster. Meanwhile, his mom was a famous actress, model, and fashion designer Elyse Knox.
Mark Harmon's Sisters Were Also Famous
Springing from famous parents, it comes as no surprise that Mark Harmon and his siblings found fame and success in the industry.
The actor is brother to famed actresses Kristin Nelson and Kelly Jean Harmon. Sadly, Mar Harmon lost his sister Kristin in 2018 after she suffered a heart attack.
Harmon Has No Daughter
Aside from his two sons with Pam Dawber, Mark Harmon has no other kids, nor had he been married to anyone else. By implication, the actor does not have a daughter per information available to the public.
He Is Not Related To Angie Harmon
Owing to their similar surnames, many have linked Mark Harmon to actress Angie Harmon. However, the two share no familial connections.
In fact, while Harmon is of German, Irish and Greek descent, Mark Harmon has Austrian, Irish, German, and French origins.
Notwithstanding, their shared career paths and roles in crime dramas have established some form of connection between them, despite each having their respective families.