Hollywood star Raven Symone remains a former child star who wasn't jinxed by early stardom. But she lives with a disorder that makes it hard for her to remember her childhood roles. 
When Raven Symone broke out in the late 1980s, she captured the hearts of millions of fans, wrapping them in her little fingers. Raven was quite the bright child seeing to the success of several TV shows.
As she grew older, her status as a star only got better. However, in recent times, Raven has revealed that she hardly remembers her stint on the iconic Tv show, "The Cosby Show." Here's what she had to say:
Raven Symone's Early Career
Raven was born in 1985 into the family of Lydia and Christopher Pearman. The Pearmans moved from Atlanta, Georgia, to New York when their daughter was a toddler, and at the age of three, she was signed to Ford Modeling Agency.
The management secured an audition for the little Raven during the casting call of 1990's "Ghost Dad." However, she did not get the role because she was considered too young.
However, it was there that Bill Cosby spotted her and gleaned her talent. In the third season of his famous show, "The Cosby Show," Cosby cast Raven in the role of witty little Olivia, who displayed humorous intelligence.
Raven popularized the role and also gained ample recognition. She maintained the role in the last three seasons of "The Cosby Show" before moving to other acting projects.
Through her formative years and coming-of-age years, Raven starred in more movies and TV shows. Some of her acting credits include "Hanging With Mr. Cooper," "The Little Rascals," "That's So Raven," and "Happily Ever After: Fairy Tales For Every Child."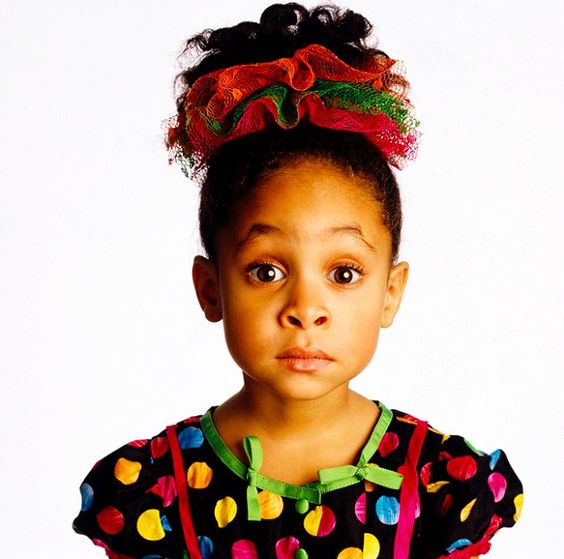 Raven Doesn't Remember Being On "The Cosby Show."
With a career spanning over three decades, Raven has earned her place among entertainment greats. In addition, she had a successful crossover to music, from acting to becoming the youngest member of "Cheetah Girls."
However, one bane in her life is being unable to remember her most iconic role as a child.
Raven Symone has no memories of being on "The Cosby Show," and the bits and pieces she patched together do not help much. The TV star revealed this on an episode of "UNCENSORED," noting that everything was a blur. She stated:
"Honestly, I don't remember. I don't remember working with — I don't remember a scene. I don't remember anything while it's a rehearsal or a camera."
The 36-year-old shared that all she could pinpoint were tiny details from behind the scenes, including the smell of soul food wafting from Cosby's dressing room. She added that everything that happened before the live audience was unclear.
Why Raven Can't Remember Her Role As Olivia
Having grown up in the spotlight and being able to remember her past teenage roles, Raven felt there was something wrong with her memories as far as childhood events were concerned.
Raven was disturbed by the lack of those memories and sought therapy. She was diagnosed with a medical condition. The "Black-ish" actress has a dissociative disorder.
After getting professional help, Raven was able to understand her memory issues. Despite not recollecting the bulk of her stint on the show, Raven remembers enjoying her time with the other cast members.
Raven Symone has a close relationship with former co-star Malcolm-Jamal Warner, who played Theo Huxtable on "The Cosby Show." So she probably would get to relive her old TV memories with him.